Posted on: 6th October 2020
The generation of municipal waste has risen steadily in the Western Balkans in recent years and is currently estimated to be at levels similar to those in the new EU member states (although data on solid waste are poor). The generation of municipal waste per capita in the region is estimated to have increased sharply between 2014 and 2018, from 234 to 330 kg (40 percent). This increase is linked to the steady increase in GDP in the same period, although the growth in waste outstripped the growth in GDP. Municipal waste collection is insufficient in most countries in the region, especially in rural areas. Large numbers of waste facilities are outdated.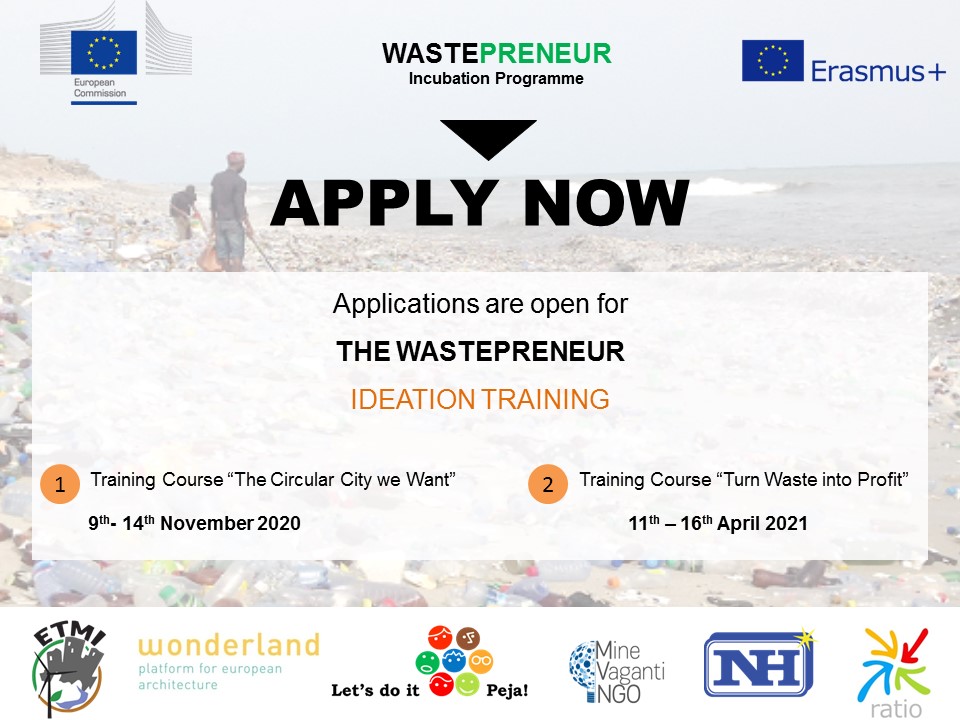 Abandoned or poorly managed landfill sites are a problem in many areas. The illegal dumping of waste remains a major problem, in part due to the lack of waste management facilities. As a result, uncontrolled landfills pose considerable risks to public health and the environment. Overall, waste management services and infrastructure in the region are weak, and the municipal companies that collect waste often use outdated vehicles. In some parts of the region, municipal solid waste is not collected regularly.
According Waste Framework Directive the average rate of recycling for Western Balkan countries is 30 % for a period 2015-2030. But still the comparing with the standards set is quite far. The land filling (most of the cases disposals sites that are not in line with engineering requirements) is still the only option for disposal.
On 2 December 2015, the European Commission establish a package to support the EU's transition to a circular economy. The benefit of the Circular Economy according EU are to preserve the resources and foster the recycling initiatives, save costs for industries, unlock new business opportunities, create high skills jobs and create opportunities for social integration and cohesion. 
But there is lack of knowledge and information from both sides, proper curricula in circular economy and web-platform/on-line library that might be useful for the students or even for the teachers to get information on circular economy principles.
Additionally, in Western Balkan the ''Waste'' are seen as not useful materials that can be any more used but just thrown in the bins. There is not enough information that waste can be used as a raw material to unlock business opportunities for youth people. The business opportunities from circular economy are enormous to start up businesses, bring innovation or eco-design products to recycle in the market aiming to create jobs and incomes. The added value of promoting/supporting the development of circular economy principles and capacities in the frame of recycling emerges from both its potential as a driver of youth employability and recycling connection with the socially oriented dimension.
The Circular City we want - First Training
With this urgency in mind we started our call for participants in October 2020. Through the call we got a lot of applications and chose the following people to participate for wonderland in the programme:
Adelajda Matuka
Adelajda is a Ph.D. student at the University of Marcerata in Italy. She is doing her Ph.D. in Quantitative Methods for Economic Policy.
Christelle L. Rocofort de Vinniere
Christelle recently received her master's degree from the Lund University in Sweden, the Central European University in Hungary and the University of the Aegean in Greece. She studied Environmental Sciences, Policy and Management through an erasmus mundus master's programme.
Prosper Mutero
Prosper is a Master's Degree student at the Central European University. He is doing his master's degree in Cultural Heritage Studies: Academic Research and Policy.
Endrina Haziri
Endrina is a master's degree student at the University of Camerino. She is studying Architecture at the School of Architecture and Design "E. Vittoria".
Adelajda, Christelle, Prosper and Endrina were the four applicants we chose on basis of their competences, experiences and ideas among Waste Entrepreneurship.
Our participants have successfully completed the first week of training. It took place online from 9th until 14th November. The activity programme focused on providing participants with knowledge, methodologies and Non-Formal Education tools to locally spread skills and attitudes necessary to eco- design/crafting methods mainly for bulky and electronic waste. The participants got information on the life cycle of products and which are the best methods for re-using and how to deal with them.
20 participants in total from Italy, Austria, Albania, North Macedonia, Montenegro and Kosovo shared their ideas and knowledge with each other. The participants were educated on the challenges cities are facing today as urban sprawl, increase of population, climate change and what is the path and best practices moving towards a circular city. Core elements of the circular city were shared and discussed were such as sharing, recycling, refurbishing and digitalizing.
Throughout the week the aim was to contribute to the development of a Circular City Action Plan for a city or country the participants chose themselves. In the second training Turn Waste into profit the participants will continue working on their ideas and will be getting new insight on the topic of Waste Entrepreneurship.
The project aims to increase capacities of young workers in self-entrepreneurship by promoting circular economy principles in eco-design, innovation and start up creation.
Supporting empowerment, employability and social inclusion of youngsters in rural and urban areas by means of enhancing the role and effectiveness of youth organizations in promoting youth engagement in circular economy projects;
Foster the spirit of innovation and entrepreneurship by introducing methods to start up a waste-eco-business, eco-design of bulky waste,
Developing a cluster of tested knowledge, best practices and NFE tools of youth education to Recycling Waste -Business based on a complementary synergy of country and region specific experience, sensibilities and approaches;
Promoting principles and practices of environmental respect and sustainability across Europe, the Western Balkans and other regions of the World.
Raising awareness about the issues of circular economy and sustainability as a key determinant of youth employability and participation as well as long-term viability of rural communities and national societies in both Europe and the Western Balkans.
Fostering financial sustainability of youth businesses through establishing support mechanisms for the identification of customized funding solutions participated by potential youth entrepreneurs and stakeholders.
Establishing a long-term thematic network in the field of circular economy/eco-design among NGO actors, potential youth recycle entrepreneurs and stakeholders
Promote the European Union values and its objectives towards Circular Economy and Green Growth;
Environmental and Territorial Management Institute
has a huge experience on capacity building of young people at many other projects in the frame of Erasmus plus programme, embassies, national agencies. The lead organization will play a key role in project management and coordination with other partners, provide training and contribute in the preparation of outputs that must be delivered from the projects. Moreover, the lead organization will keep the contacts with the project partners and inform them for each project step. Also, the applicant organization will be responsible for financial arrangements and reporting to the donors.
NGO Novi Horizon (New Horizon)
was founded in 1999. Some of the goals and objectives of this organization are: to increase the participation of children and young people in the social life of the community, to help the improvement of the situation of minorities and marginalized groups, to encourage active citizenship and volunteering at the local level and beyond, to contribute to continuous improvement of interethnic dialogue in Ulcinj and beyond, to develop cross-border dialogue and cooperation, and to promote European and Euro-Atlantic Integration.
Mine Vaganti NGO
is a no-profit organization born in Sardinia in 2009. MVNGO has 4 offices in Sassari, Uri, Olbia and Tempio Pausania covering all the North of Sardinia with other branches in the rest of Italy.
Mission: MVNGO promotes intercultural dialogue, social inclusion through Sport and environmental protection using Non Formal Education. MVNGO is part of 3 international networks: YEE, ISCA and MV International.
Let's Do It Peja (LDIP)
is a grass-roots environmental organization founded in 2012 by a group of citizens passionate about the environment. They were involved in various environmental projects as volunteers years in and around Peja before the NGO was formed. The aim was to implement the Ta Pastrojmë Kosovën – Clean-up Kosovo campaign, a Kosovo-wide activity. For this project, LDIP was awarded the Best Organized Site in Kosovo.
The platform for european architecture considers itself to be an open network, where information and know­how is shared.
We see ourselves as an assemblance of both a core network, defined by the 'active teams,' and a larger, loose network in which exchange takes place. Wonderland developed as a bottom up project connecting young architects.
C.E.C.D. "RACIO"
is a youth association established on 16 June 2009, located in Skopje, since than we have tried to organize different activities in the field of Education and Culture. We have also trained a lot of people in different topics such as communication, leadership, economy, sociology etc. Our main target is High school students and also we are working with minority youth age 18-25.
Wonderland is collecting best practices for the manual and selecting the Austrian participants in the CEED programme. If you have a project to share or an idea to develop in the CEED programme furthe please contact us.
Exhibition: Austrian Erasmus Wastepreneurs