Posted on: 10th April 2023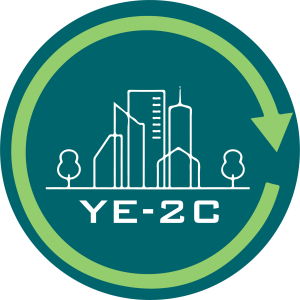 The project aims to engage and empower young people in taking action towards circular economy
YE-2C is an Erasmus + Project, funded by the European Union. The project aims to empower young professionals with the appropriate tools and methods to make a positive impact on transforming cities into circular environments.
Another important goal of YE-2C is to engage and enable rural youth to contribute to increasing circularity actions. The project will disseminate the results and its methodology to create a wider impact.
By providing these resources, project helps to encourage circular practices among young to create change in their communities. 
Circular Economy Model
In order to achieve climate-neutrality targets, a full transition to a circular economy is necessary due to the significant contribution of greenhouse gas emissions from resource extraction and processing. The new Circular Economy Action Plan is at the core of the European Green Deal, which is the EU's roadmap towards climate neutrality. The circular economy model, which aims to maintain value and resources in the economy for as long as possible and minimize waste generation, can make a decisive contribution to decarbonizing the economy.
West Balkans Context
In the Western Balkans, the generation of waste has been increasing steadily due to economic development and increased consumption. However, recycling rates remain very low resulting in a higher per capita amount of waste that is not recycled compared to the EU average of .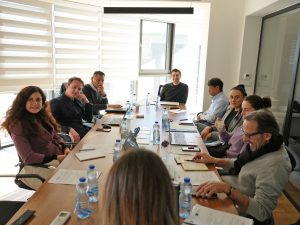 The Western Balkans will need to align with the single-use plastic legislation and to fully implement the modernized EU waste legislation, including its recycling and landfill reduction targets.
Circular Actions
The YE-2C project partners takes a collaborative approach to empower young people in driving circularity in cities, through actions such as research, training, a toolkit, international and local workshops, and an e-learning platform.
The partner organizations of the project are Let's Do It Peja (Kosovo) as Coordinator in partnership with European Center for Researching, Education and Consulting (Netherlands), Environmental and Territorial Management Institute (Albania), New Horizon (Montenegro), and Wonderland (Austria).
Stay tuned for the events and get in touch with us if you want to participate in the project.