Posted on: 15th January 2023
Online Architecture Film Festival "Decolonizing Architecture"
A selection of freely accessible online films, curated by movies in wonderland, featuring special programs, such as a Screening of "Mariupolis" in solidarity with filmmakers, artists, architects, citizens in Ukraine, "Serpentine Pavilion 2021" on architect Sumayya Vally, who was also our special guest speaker for #10 Years of Architektur.Film.Sommer in 2022, and "Lina Ghotmeh," whose work Stone Garden is not only important in how
it merges with the city of Beirut and its architectural history and social fabric, but it is also an example of how to build resilient structures in a region of earthquakes.
PROGRAM 2022
Mariupolis, D: Mantas Kvedaravicius, D/F/LIT 2016, 80 min.
"Mariupolis" is a haunting portrait of a martyred city in times of "ceasefire" after the attack on the city in 2015. Close to the people and full of humanity. Lithuanian filmmaker Mantas Kvedaravicius, who wanted to shoot again in the besieged city, was killed on April 2.
Mariupolis is currently on view on arte.tv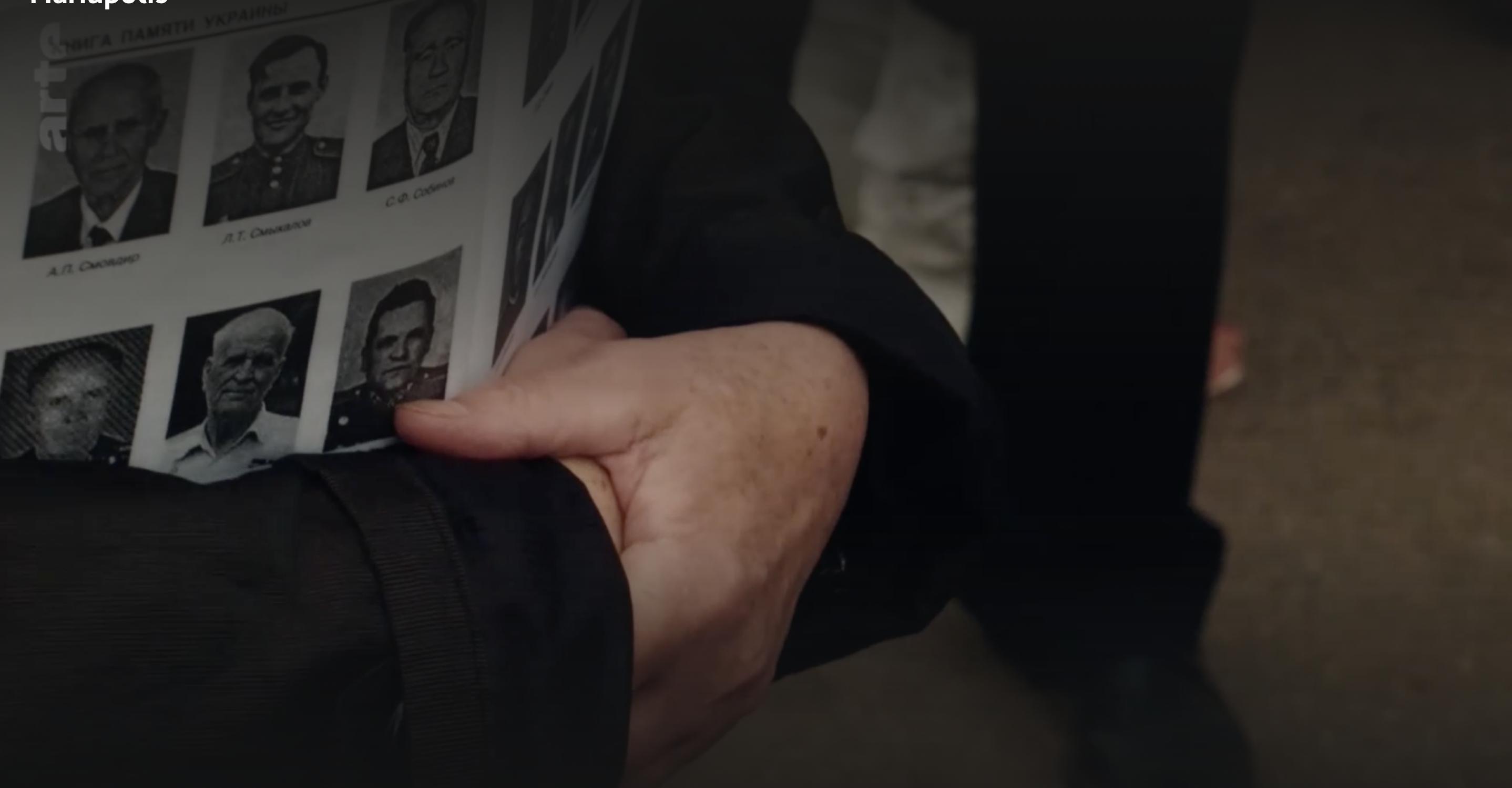 Lina Ghotmeh, Stone Garden,
D: Marc Christoph Wagner,Louisiana
Museum of Modern Art, DK 2022, 11
min.
"It has to resist any earthquake. That's why it survived the explosion in the port."
Shortly after the building was completed a large explosion ravaged the port of Beirut in 2020. Stone Garden stood its ground, with its structure modelling the resilience Ghotmeh had envisioned for it: "We're in a seismic area. Beirut has been buried seven times, so it has to resist any earthquake, and that's why it also resisted the explosion in
the port." The apartment block is placed on the edge of the city centre of Beirut. The same city centre that was left demolished by the civil war and had to be rebuilt entirely when the war
ended in 1990. (Louisiana Museum of Modern Art.)
Kengo Kuma: Architecture for Our
Time, D:Christian Lund / Louisiana
Channel, DK/JAP 2020, 18 min.
"Literature and architecture have very much in common, they have to provide people with dreams."
Kengo Kuma, one of Japan's most influential architects, has designed the new Olympic stadium in Tokyo and is currently working on the Haruki Murakami Library in Tokyo and a new Hans Christian Andersen museum in Denmark. But the pandemic will change the way Kuma works, he says. (Louisiana Museum of Art.)
Geniale Frauen: Lucia Moholy, arte
Series, D: Julie Gavras, Mathieu
Decarli, Olivier Marquéziy, FR 2020,
2 min.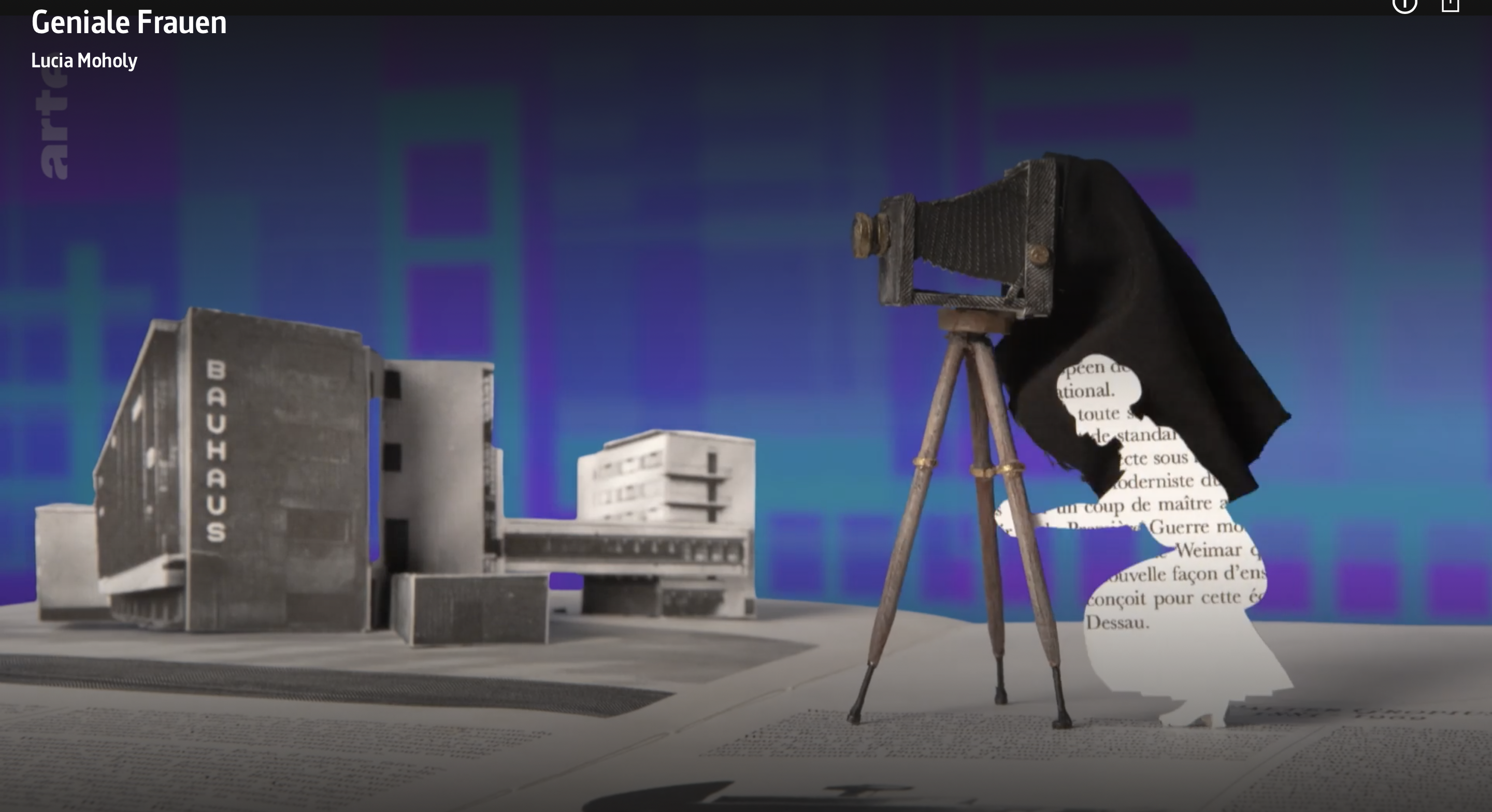 Geniale Frauen is currently on view on arte.tv
Dorte Mandrup, Social Communities
DK 2021, 6 min. D: Marc-Christoph
Wagner & Simon Weyhe, Louisiana
Museum of Modern Art
"How do we give back the space we occupy?"
Award-winning Danish architect Dorte Mandrup has, from the beginning of her career, worked in neighbourhoods with numerous social challenges – areas that, in her view, often incorporate tremendous energy. "Transparency really interests me, particularly as a filter that doesn't expose everything but
engages you."
Serpentine Pavilion 2021, Counter Space, D:Serpentine Galleries, UK 2022, 4 min.
Sumaya Vally of Counterspace said of the design: "My practice, and this Pavilion, is centred around amplifying and collaborating with multiple and diverse voices from many different histories; with an interest in themes of identity, community, belonging and
gathering. The past year has drawn these themes sharply into focus and has allowed me the space to reflect on the incredible generosity of the communities that have been integral to this Pavilion. This has given rise to several initiatives that extend the
duration, scale and reach of the Pavilion beyond its physical lifespan. In a time of isolation, these initiatives have deepened the Pavilion's intents toward sustained collaboration, and I
am excited to continue this engagement with the Serpentine's
civic and education teams and our partners over the summer and beyond."
Sumayya Vally in Johannesburg,
Serpentine Pavilion 2021 designed by
Counterspace, D: Serpentine Galleries
In this short film, Sumayya Vally reflects on the city of Johannesburg and the unique impact its light, history, and urban structure have had on her own artistic and architectural
practice, as well as on the design of the Serpentine Pavilion 2021, which, due to COVID restrictions, had to be postponed to 2022. The Pavilion's design is based on past and present places of meeting, organising and belonging across several London
neighbourhoods significant to diasporic and cross-cultural
communities, including Brixton, Hoxton, Tower Hamlets, Edgware Road, Barking and Dagenham and Peckham, among others. Responding to the historical erasure and scarcity
of informal community spaces across the city, the Pavilion references and pays homage to existing and erased
places that have held communities over time and continue to do so today.