Posted on: 14th February 2023
New Mediums – Better Messages? 
Architecture, art, and development
Marshall Building at LSE, MAR.2.04
February 17th, 5:30 PM GMT 
Pritzker Prize Winner Diébédo Francis Kéré is at the forefront of a paradigm shift in architecture towards a more socially and ecologically sustainable building practice. His school buildings, art spaces, and hospitals in Burkina Faso and across continents do not follow a top down logic of planning and implementation but are the product of a communal and co-creative process, in which the architect and future users exchange knowledge and skills.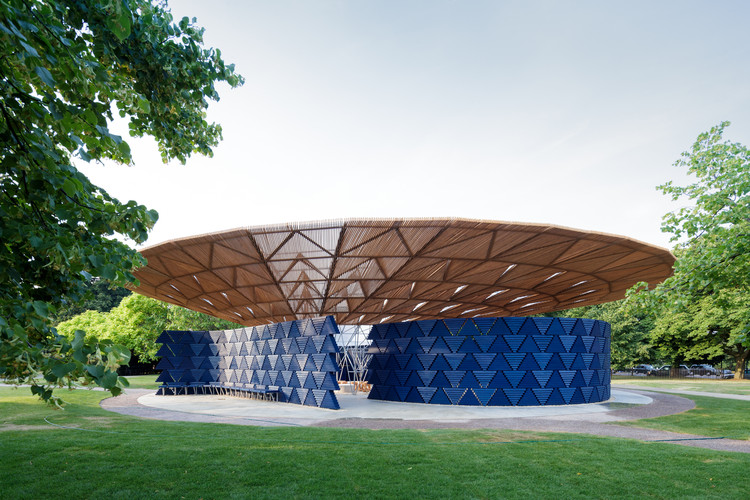 In the context of David Lewis, Dennis Rodgers, and Michael Woolcock's recent publication New Mediums – Better Messages?, we're asking what Kéré´s approach to building can mean for a critical reflection on historic and current development practices. Can architecture function as an intermediary between the arts and economic development by creating high quality spaces of learning, culture, housing, health, and political participation? Is it possible to reduce the carbon footprint of necessary infrastructure while at the same time strengthening the social fabric of communities?
Film Program & Discussion:
5:30 PM GMT
Welcome by David Lewis / Host
Welcome by 
Kshitanjay Sondhi, DESTIN / Co-Host
Introduction to film program Marlene Rutzendorfer, movies in wonderland / Film curator
Francis Kéré: An Architect Between. 

DE/SUI/BF 2016, 18:22 min, D: Daniel Schwartz
Serpentine Pavilion – Francis Kéré, GB/BF 2016, 9 min, D: Candida Richardson
Followed by a Conversation with students at the London School of Economics.
movies in wonderland is supported by: