Posted on: 4th August 2022
Featured image: Serpentine Pavilion 2021, designed by Sumayya Vally © Counterspace Studio, photograph: Iwan Baan
"My practice is focused on finding design form and design expression, which brings together a multitude of voices from across the African continent and beyond", says Sumayya Vally. The architect gives a lecture and participates in a discussion to open the jubilee season of the Architektur.Film.Sommer film festival. The 10th season is dedicated to 'Decolonizing Architecture'.
With the South African architecture collective Counterspace Studio, which she co-founded, Sumayya Vally was responsible for the London Serpentine Pavilion in 2021 and has created a temple for everyday life that negotiates the themes of identity, community, belonging and coming together. How are architectural practices currently changing in the face of reflections on colonial entanglements and global contexts? Research, experiences and perspectives between the global North and South are engaged with in a dialogue with Vienna-based architect Marlene Wagner.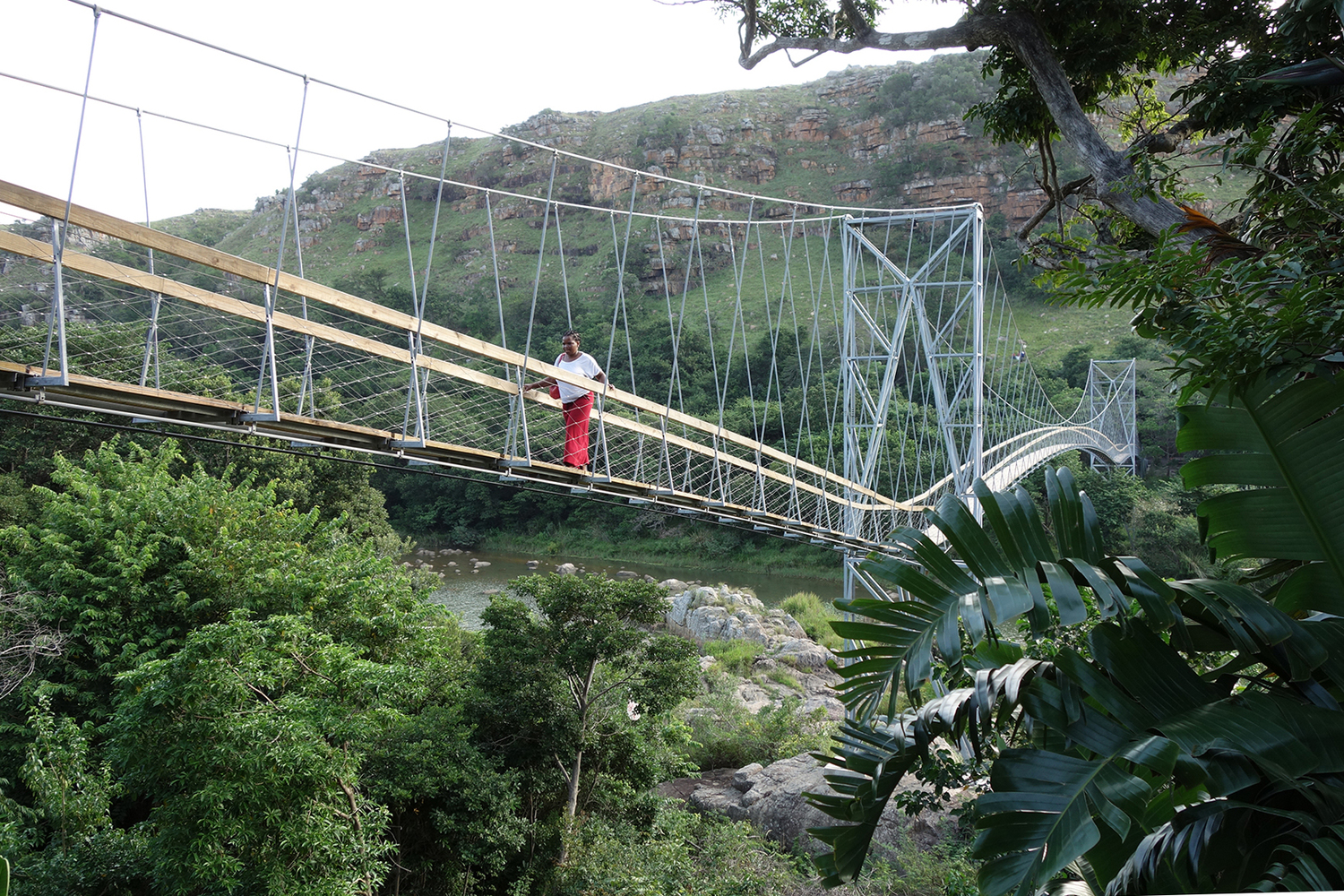 Ainslee Alem Robson presents her latest film in collaboration with Sumayya Vally and her previous film "Ferenj: A Graphic Memoir in VR" in a movies in wonderland dialogue.
Welcome:
Angelika Fitz, Director Az W
Introduction:
Lene Benz, Karoline Mayer, Az W
Marlene Rutzendorfer, movies in wonderland
Lecture & Talk:
Sumayya Vally, Counterspace Studio, Johannesburg ZAF
With Marlene Wagner, Vienna University of Technology,
Ainslee Alem Robson, LA based filmmaker
curators of Architektur.Film.Sommer Lene Benz and Marlene Rutzendorfer
Recording of the event via Az W media channel.
In cooperation with Az W – Architekturzentrum Wien, MQ Museumsquartier Wien and Vienna University of Technology
movies in wonderland is supported by