Posted on: 28th October 2020
The MetroLab initiates an International Dialogue on Metropolitan Planning.
The International Dialogue on Metropolitan Planning, consisting of a four-part dialogue series, kicked off in fall 2020 with the first two MetroLab Forums on mobility and urban growth. Two additional Forums on the importance of resilient urban landscapes and the new role and identity of city regions are expected in spring 2021.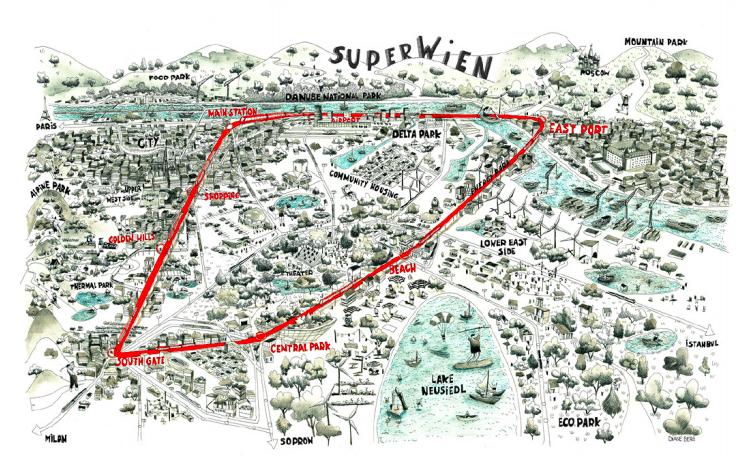 During a two-day program each MetroLab Forum offers the opportunity to listen to exciting lectures by international experts, participate in walkshops and watch and discuss selected movies.
The MetroLab initiates an international about dialogue on metropolitan planning. An exciting program of international lectures, podium discussions, metropolitan walks and movie nights awaits!
#2 GROWTH
In the last decades the built-up area within the SuperWien Metropole has grown enormously. Despite all political intentions and regional planning regulations, increasing wealth is still accompanied by the consumption of land. SuperWien Metropole is a vision for the the six million future inhabitants of the Vienna-Bratislava-Wr.Neustadt metropolitan region. It will incorporate the current growth of more than 50 000 inhabitants per year. One main goal is to reconfigure and strengthen the polycentric structure of the Metropole by following the principle of compact growth and concentrated densification.
PROGRAM MOVIE NIGHT #2 GROWTH:
November 2, 6:00PM
Location: online More information & registration: http://metrolab.design
Göttliche Lage. Eine Stadt erfindet sich neu, GER 2014, 104 min. German OV with English subtitles Ulrike Franke und Michael Loeken
February 2008, Dortmund-Hörde, Germany. Up until 2001, this town was at the heart of the global steel production. The area of the former steelworks – now resembling a deserted lunar surface – is supposed to be transformed into a lake with Marina and a Piazza. High-end housing meets office buildings.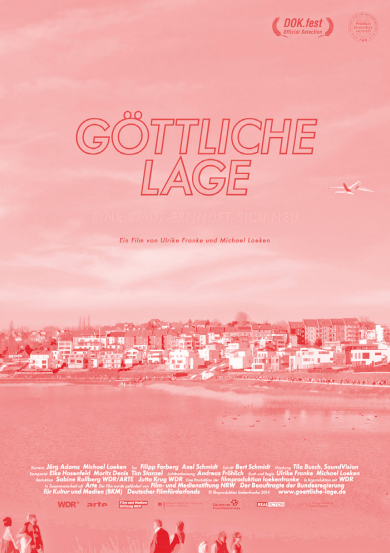 Poster (c) Franken LoekeTrailer:
A dream of living and working by the lake. But what about the people who used to work in the steelworks and who will not be able to afford to be living this dream? Over five years pass: planners and local residents, individuals with vision, and sceptics become the winners and losers in so-called "social progress". A film about the transformation of the industrial society into a leisure society.
Movie Night Q&A with Michael Loeken & Ulrike Franke, moderated by Marlene Rutzendorfer
movies in wonderland supported by: