Posted on: 17th July 2018
New from Old from New
Opening Night
Wednesday, 01.08.2018, 8pm, MQ Vienna
Courtyard Az W / in case of rain: Az W Podium
The opening night is dedicated to housing- and urban models of 20th century Modernism. How are people living today in Vienna's iconic Werkbundsiedlung from the 1930s? And what has become of the ideals of a group of young planners to turn post WWII London into a socially egalitarian metropolis?
Filmmaker Heidrun Holzfeind will be our special guest for the opening night!
Forms in Relation to Life, The Vienna Werkbundsiedlung
AT 2014, 60:00 min, german OV / engl. subtitles,
D: Heidrun Holzfeind
In the 1920s, the Werkbund architectural association stood for a new kind of functional design, sober and unadorned, yet also meeting residential needs: a building project conceived to facilitate the synergy between the social classes. The spaces constructed atop one another took up a small square footprint; the differences of the vertical levels provided every space with a purpose. As principally living spaces their narrative became increasingly personal over the years. The images of everyday life in the Hietzing settlement suggest that not only life makes demands of form, but these very forms subsequently determine life.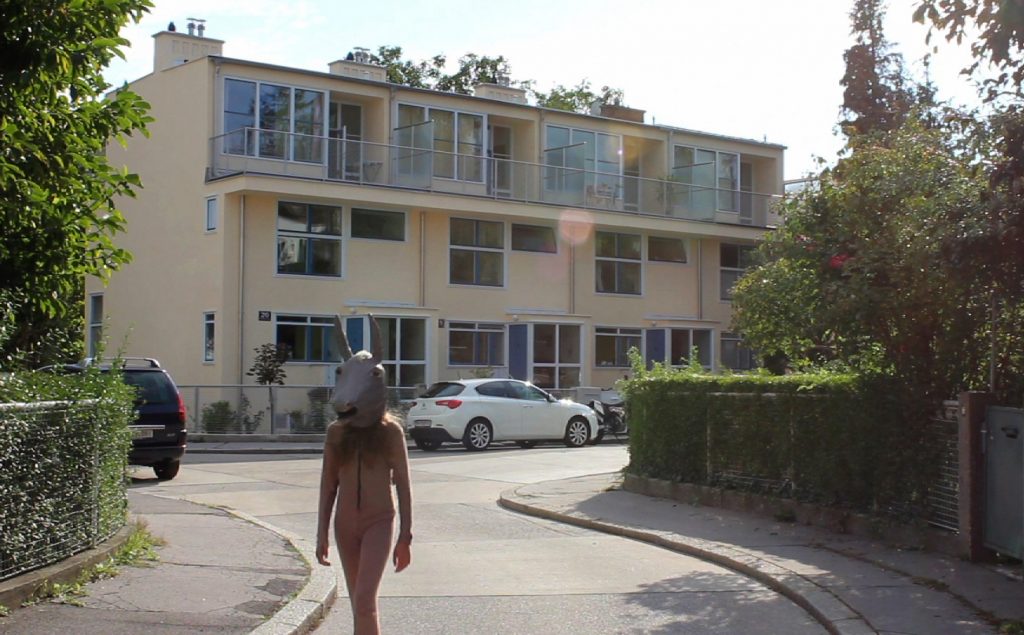 Aufstieg
HU/AT 2016, 03:11 min,
no dialog,
D: Eginhartz Kanter
Sometimes, all it takes for a great film is a brutalist housing estate, a wall, and a dash of creativity.
Utopia London
UK 2010,
82 :00 min, eOV,
D: Tom Cordell
The film observes the method and practise of the Modernist architects who rebuilt London after World War Two. It shows how they revolutionised life in the city in the wake of destruction from war and the poor living conditions inherited from the Industrial Revolution. This film is their story. Utopia London travels through the recent history of the city where the film maker grew up. He finds the architects who designed it and reunites them with the buildings they created.
These young idealists were once united around a vision of using science and art to create a city of equal citizens. Their architecture fused William Morris with urban high-rise; ancient parkland with concrete. Utopia London examines the, social and political agendas of the time in which the city was rebuilt. The story goes on to explore how the meaning of these transformative buildings has been radically manipulated over subsequent decades. Inspired by the optimism of the past it poses the question; where do we go from here and now?
"This visually stunning film will change the way you look at the city."