Posted on: 6th November 2020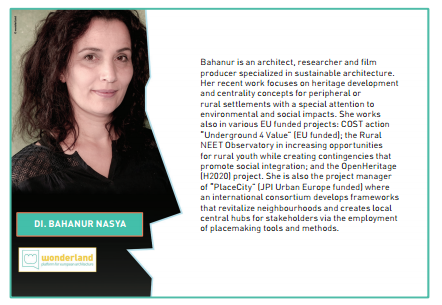 Bahanur is an architect, researcher and film producer specialized in sustainable architecture. Her recent work focuses on heritage development and centrality concepts for peripheral or rural settlements with a special attention to environmental and social impacts. She works also in various EU funded projects: COST action "Underground 4 Value" (EU funded); the Rural NEET Observatory in increasing opportunities for rural youth while creating contingencies that promote social integration; and the OpenHeritage (H2020) project. She is also the project manager of "PlaceCity" (JPI Urban Europe funded) where an international consortium develops frameworks that revitalize neighbourhoods and creates local central hubs for stakeholders via the employment of placemaking tools and methods.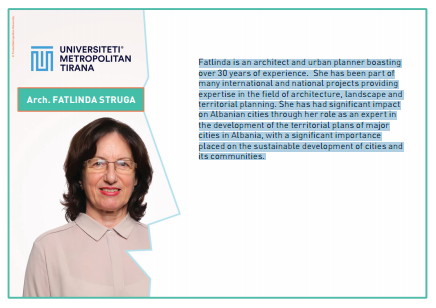 Fatlinda is an architect and urban planner. She has been part of many international and national projects providing expertise in the field of architecture, landscape and territorial planning.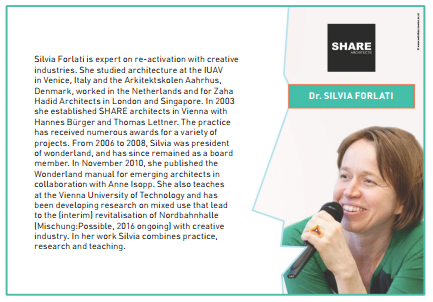 Silvia is expert on reactivation with creative industries. She studied architecture at the IUAV in Venice, Italy and the Arkitektskolen Aahrhus, Denmark, worked in the Netherlands and for Zaha Hadid Architects in London and Singapore. In 2003 she established SHARE architects in Vienna with Hannes Bürger and Thomas Lettner. The practice has received numerous awards for a variety of projects. From 2006 to 2008, Silvia was president of wonderland, and has since remained as a board member. In November 2010, she published the Wonderland manual for emerging architects in collaboration with Anne Isopp. She also teaches at the Vienna University of Technology and has been developing research on mixed use that lead to the (interim) revitalisation of Nordbahnhalle (Mischung:Possible, 2016 ongoing) with creative industry. In her work Silvia combines practice, research and teaching.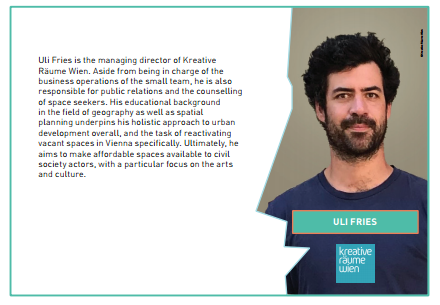 Uli Fries is the managing director of Kreative Räume Wien. Aside from being in charge of the business operations of the small team, he is also responsible for public relations and the counselling of space seekers. His educational background in the field of geography as well as spatial planning underpins his holistic approach to urban development overall, and the task of reactivating vacant spaces in Vienna specifically. Ultimately, he aims to make affordable spaces available to civil society actors, with a particular focus on the arts and culture.
more about the Lezha project​