Posted on: 6th September 2019
"Community as safety net: Collaborative living as an answer to housing crisis"
Symposium
in cooperation with Kulturgorilla design management, Budapest (HU)
Program
5th October (Saturday)
Co-living. Are communities our safety net?
09:30-10:00 Registration
10:00-10:30 Keynote speech – Ernst Gruber: Democracy at your doorstep: Six alternatives to the destructive effects of neoliberalism (https://ernstgruber.wordpress.com/)
Models of collaborative living in Europe
10:50-11:30 Rapid presentations / Collaborative housing models
Ulrike Schartner, architect (Gaupenraub+/-, Vinzidorf project) (http://gaupenraub.net/)
Annamária Babos, architect (Közösségben Élni, E-Co-Housing project)
Csaba Jelinek, urban sociologist (Periféria Policy and Research Center)
11:30-12:30 Discussion / Community as safety net?
13:30-17:00 Workshop / Community-space for a typical apartment house in Budapest
Blind Date by Wonderland Platform for Architecture
17:00-17:30 Workshop presentations
/18:00-19:00 Wonderland Manual for Emerging Architects / Silvia Forlati, Anne Isopp
SHARE Architects, Book presentation/
Eventdetails
At the symposium, Viennese and Hungarian experts – architects and sociologists and many more – will present their work, research and projects. And discuss the current challenges in both countries. In this exchange of knowledge, Vienna will participate as a role model that can provide new evidence for unique Hungarian initiatives in the face of the lack of comprehensive Hungarian social housing policy.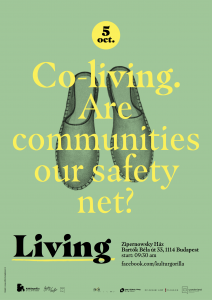 The event will open with a keynote speech by architect, researcher and moderator Ernst Gruber, who will present a comprehensive picture of European collaborative housing models and the experience of Viennese co-housing and offer potential visions.
Csaba Jelinek, sociologist at the Periphery Centre Budapest, asks in his lecture: What role can community housing play in the creation of a non-existent national housing policy?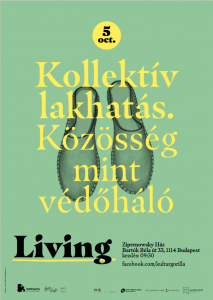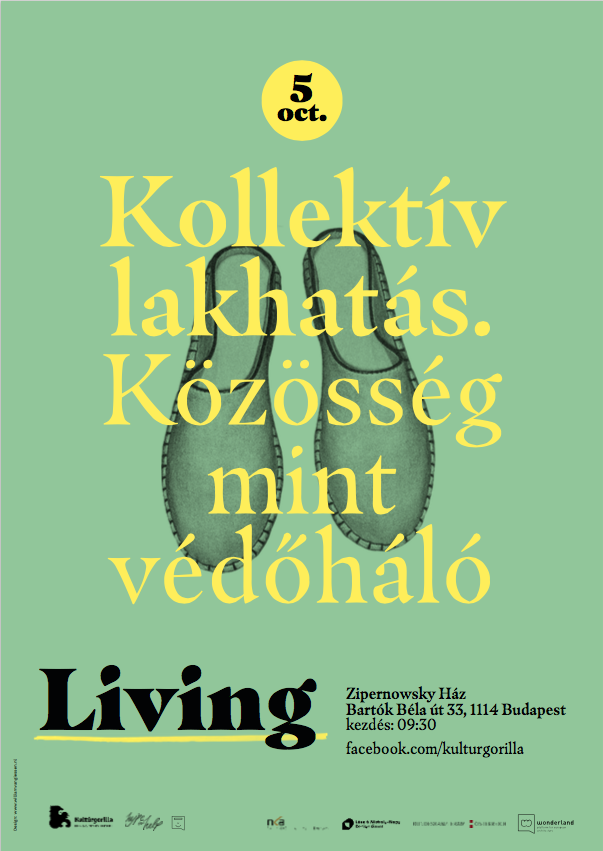 Architect Horogh Petra (BME, Living in the Community) and architectural sustainability expert (ABUD) Melinda Orova will then talk about the role of architecture in community housing projects and present Hungary's first – in process – co-housing project with a focus on ecological sustainability.
Architect Ulrike Schartner, one of the founders of the Viennese Vinzidorf project, will present an alternative for the municipality to create sustainable new housing for homeless people.
During the discussion, which will be moderated by Ernst Gruber, the audience's questions, which were submitted digitally during the lectures, will be answered.
Blind Date is a format for presentation, mediation and networking of emerging architecture and planning teams, who engage often in urban and regional planning and landscape architecture. The dialogue based event provides a platform for young professionals to present their work, approaches and ideas to the public, possibly for the first time. Teams that have not worked together before and whose common ground is exclusively in a common field of work and interest are invited to cooperate within the framework of a blind date. The focus is on interactivity between the teams as well as with the audience. Joint interventions are not only allowed, but explicitly desired. The joint action forms the basis for a stimulating discussion and the influencing and activation of the audience.
Blind Date: Common Spaces in Co-Housing
In this Blind Date between Austrian and Hungarian architects and designers will examine the role of community architecture in the fight against housing poverty with referring to a case study in Budapest. Young designers will be able to explore the design of common spaces. What are the functions of private rooms and how do they become community spaces? What are the design and operational principles that best help people in an area to become a community and integrate with the inhabitants of the region? What are the spatial and material mappings of these? What methods can designers use to involve potential users of objects and spaces in the planning process?