Funding the Cooperative City call received 81 applications from around Europe, thank you to everyone for the very interesting stories we gathered. All the information will be shared with you at the beginning of March, stay tuned!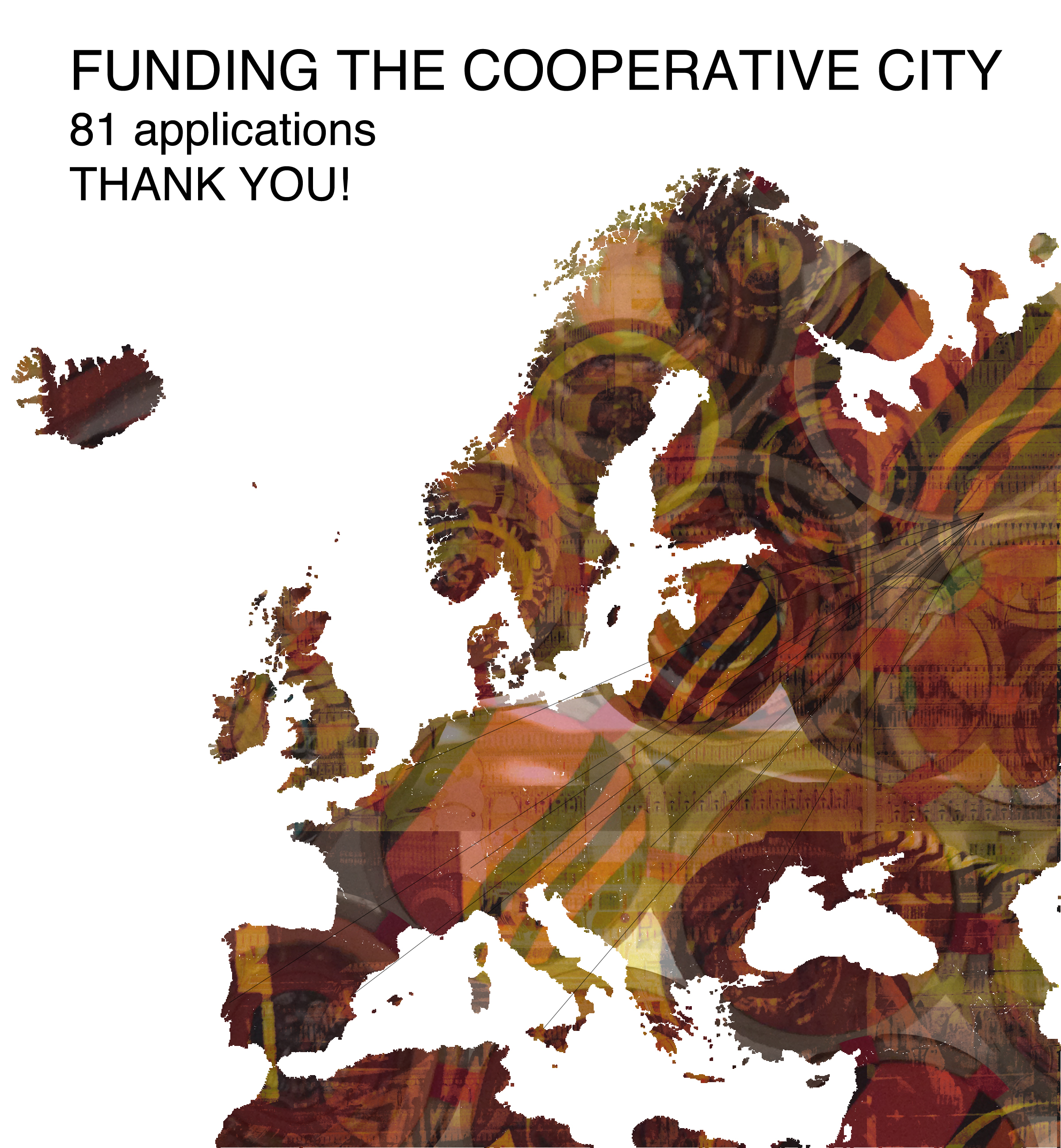 So many cooperative stories around Europe!
We are delighted to see how many inspiring community-led urban development projects are shaping European cities! 
Wonderland and Eutropian would like to thank all the initiatives that shared their story for the Funding the Cooperative City call! Instead of a competitive process, the call was conceived as an occasion to collect and discover the variety of initiatives that are working in European cities, helping us to identify the potentials and the barriers that community-led urban development projects are facing today. Within the context of Funding the Cooperative City, we did not select the "best projects" but looked into the relevance and potential transferability of the presented economic and organisational models in Budapest, Madrid and Rome. The initiatives whose work corresponded most the challenges of these cities will be invited to the upcoming workshops in Budapest, Madrid and Rome to share and exchange their experience with other, like-minded local and international initiatives.
Altogether, we have received 81 beautiful stories and we will share with you their experience over the next weeks, please follow us on Facebook!
We would also like to thank our Jury (Mauro Gil-Fournier, Mauro Baioni, Deborah Navarra, Sharon Ambrosio, Tiago Mota Saraiva, Réka Matheidesz, Ramon Marrades) for sharing with us their knowledge and helping us identify which experiences would best connect to situations in our workshop locations.
To read more about the selected stories (click here)
More information on the workshops will be circulated soon!