Posted on: 25th February 2020
Call for participation in an ERASMUS+ Youth Exchange project
we are more than happy to announce that the dates of the Youth Exchange for the project "Let's get rural" are fixed with 14-20 of April (13th and 21st of April are the travel days). You will find here the info-pack and the pre-eliminary planned schedule.
We are looking for 6 people who are interested in the rural area and would like to know how a career could be molded in rural context. Pls write as a short motivation letter by email, explain us your relationship with rural areas, describe why you are interested in this call and what do you want to get out of this Exchange project.
Deadline for application 10th of March 2020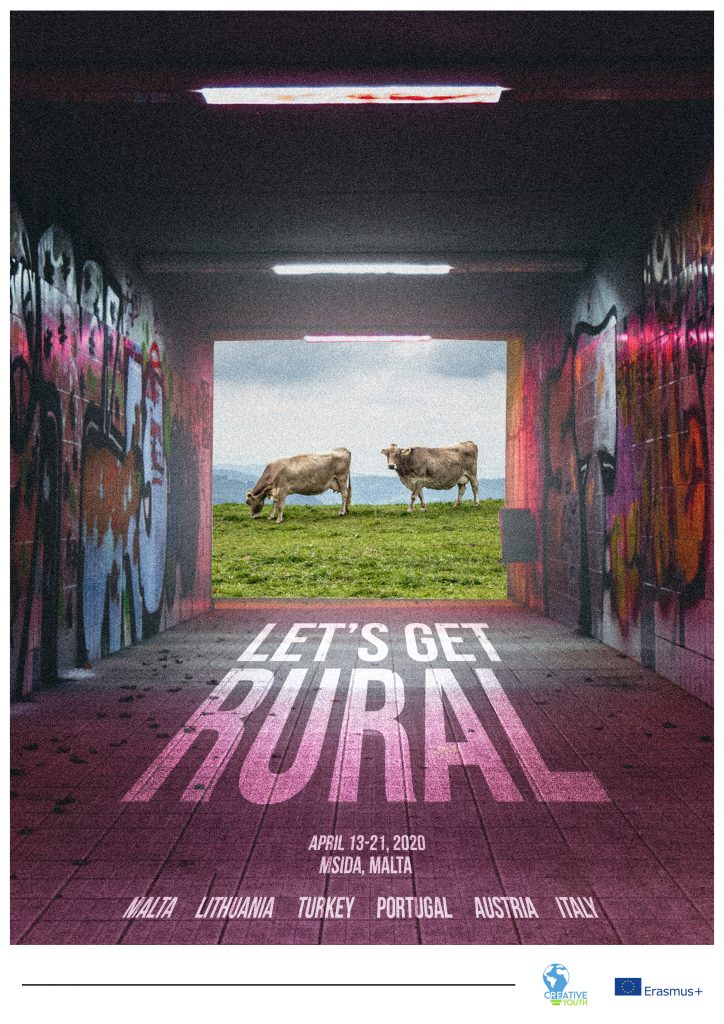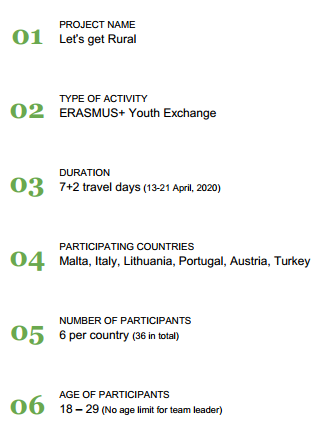 DURATION
7+2 travel days (13-21 April, 2020)
PARTICIPATING COUNTRIES
Malta, Italy, Lithuania, Portugal, Austria, Turkey
NUMBER OF PARTICIPANTS
6 per country (36 in total)
We are looking for 5 people between 18 – 29 years old + 1 person would like to take over the team leadership for Austria. (No age limit for team leader
Costs will be reimbursed
Project coordinator is Creative Youth and will host the participants with local partner in Malta. Accommodation, living and other project related expenses: 100% funded by the EU.
100 % of the travel costs, within the framework of the project will be reimbursed upon presenting all necessary tickets & invoices.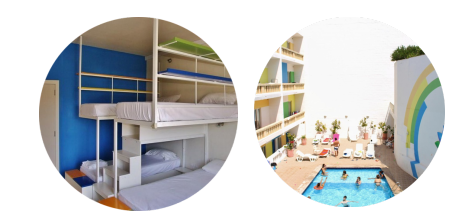 Venue:
Participants will stay in the ​NSTS Campus​. This Student Residence is a modern and minimalistic hostel in Msida. It is not only located in a central, safe, quiet residential location by the University of Malta. Furthermore it is flanking Sliema and St Julian's.