Posted on: 11th June 2017
Architektur.Film.Sommer 2017 – Battle for the City
Cinema evenings in the Az W courtyard
in cooperation with Architekturzemtrum Wien (Az W) and with the MuseumsQuartier Wien
Supported by: Bundeskanzleramt Österreich / Sektion II Kunst und Kultur and Kammer der ZiviltechnikerInnen | ArchitektInnen und IngenieurInnen Wien, Niederösterreich und Burgenland
Rest-less
A life in permanent motion, a minimal amount of private living space and shared infrastructure nodes – this is how the Utopians saw the future in the 1960s. And in fact today it is becoming increasingly possible find people who have adopted this way of living – either by choice or because they are forced to.
Rast



AT 2016, 55:00 min, OwES, Director.: Iris Blauensteiner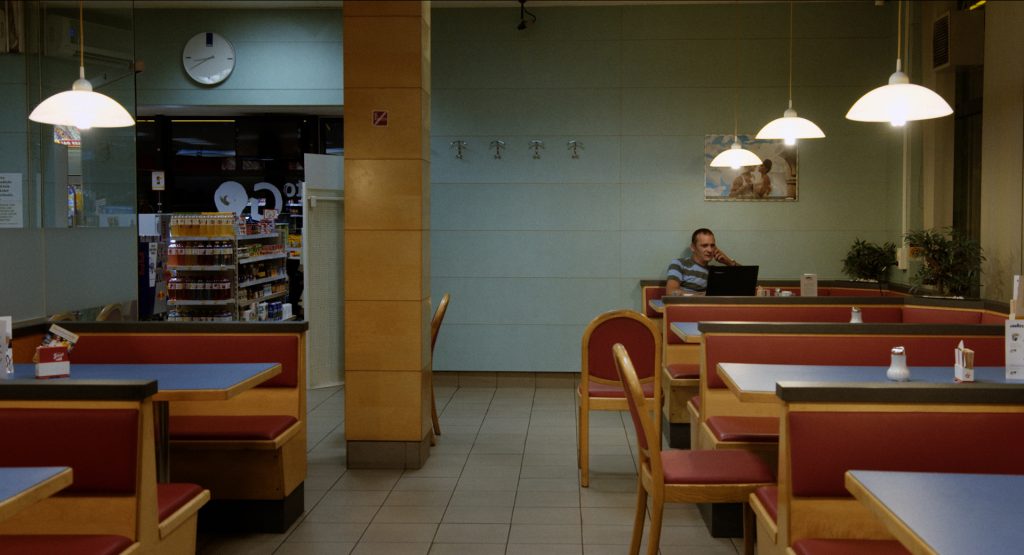 The residents of a truck rest area and of a camping site near Vienna share their proximity to the same motorway and a common need: calm and rest between undertaking journeys – one group to go holidays, the other for their work. They have their private spaces with them – reduced to absolute necessities. Their daily rituals before and after taking a rest tell about the personalities and situations of people who in order to rest make small spaces into their home for a night.
Gente dei bagni



IT 2015, 60:00 min, OwGS, Director: Stefania Bona & Francesca Scalisi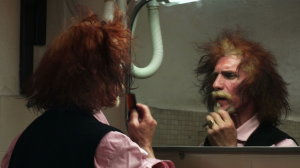 "Bagni" (baths) stands in big neon letters on a small red brick building. This is the last public washing facility in the city of Turin. During one the most intimate moments of their daily routine – personal hygiene – in this microcosm the stories of people are told, who come from different social backgrounds and who, for various reasons, are dependent on this facility to wash themselves. It is a place of conflict, as in reacting to a sense of shame poverty often resorts to violence and anger. It is a place of integration, as where poverty is dominant altruistic values are reborn.