Posted on: 5th June 2018
Project Space
Project Space is a participatory planning workshop, whith local and international actors and planers. On a specific site they come together to exchange ideas and work on a joint vision for a site. The workshop itself is open to public, has along the duration public events which invite to think out of the box and get in touch with related people. All results are presented to the public and made available on the wonderland digital platform.
urban lab and think tank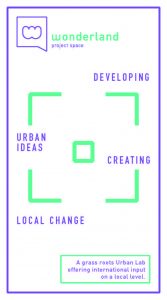 Project Space starts whenever possible with an international idea competition where young teams from all over Europe are invited to suggest their ideas to improve an urban space and the selected teams are invited to test these ideas in the proposed city. The aim is to exchange knowledge and experience and profit from the international expertise in a unique local setting. Project Space has been held in various European cities with different focuses.
Have a look on previous workshops and get an idea how you can adress your issues.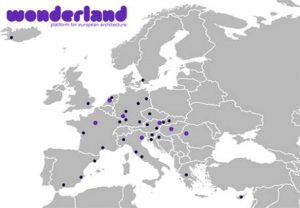 We worked in many cities in Europe and had participants from various conties. We know how international input can boost your project and open up new perspectives.
If you would like to suggest a PROJECT SPACE in your city please contact us with your collaboration proposal.