2017-01-09 00:00:00
Ljubljana
http://futurearchitectureplatform.org
Future Architecture Platform launches a new Call for Ideas in 2017. Emerging creatives invited to apply with ideas, visions and projects important for the future of architecture. Applicants should articulate the relevance of their application to the future of architecture, whether as a statement, a social practice, a business model, as new construction technique, as production of living space which they consider to be relevant to the discourse on the future of architecture in Europe.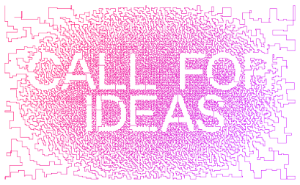 Deadline for the Call for Ideas January 9, 2017
How it works
By applying to the call for ideas the applicants register to participate in a European programme of events organised by Future Architecture members. Until January 16, 2017, platform members and the general public will select applicants from various creative disciplines on the basis of submitted ideas. The selected applicants will be invited to present their vision at the Future Architecture Matchmaking conference on February 16–18, 2017 at MAO (Museum of Architecture and Design) in Ljubljana. After the matchmaking conference Future Architecture members will select the participants that they will include in their events, which will take place between from 1 March to 31 October, 2017 across Europe.
Future Architecture 2nd Year Programme
The platform will cover the travel (inside the EU) and accommodation costs of the selected participants for the Matchmaking Conference. Platform members will cover travel (inside the EU) and accommodation costs and provide an honorarium to the participants they invite to contribute to their events.
Who can apply?
you can document professional achievements (work, commissions, exhibitions, publications, reviews, grants, awards)
your work has not been widely recognised or established by critics, curators or producers (we are looking for emerging, upcoming talents that have not yet enjoyed wider recognition)
your last work is not older than two years